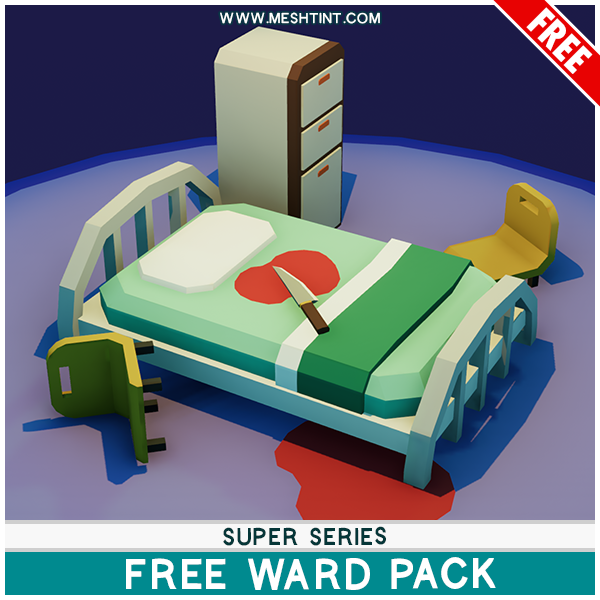 Contents: FBX, PNG and Unity package
Supported Unity versions: 2018.4.9 or higher

Like us on Facebook to get updates on new and free assets!
Follow us on Twitter to get first hand news on promotions and sales!

Hi! We are Meshtint Studio.
We are providing this 3D model for free! You can use it for prototype, testing, to learn about Meshtint Studio's assets, to learn Unity or just create something fun! Get it now!

FREE Super series Ward Pack

Super series 3d models are low poly, cartoony, cute and very easy to use! If you like this asset. Check out other similar style assets in Super series here!

This pack includes: Bed, blood, cabinet, carpet, chair, knife. 3D model's tris count range from 20 to 310. If you like this pack, see more assets here.

The demo scenes in the package require the following free assets. Please download and import them into your project.
1) Post Processing Stack v2

3D files are in FBX and texture files are in PSD in the package. Additional fee may be required for other files.