Great news! We have finally added our first Sci Fi theme pack to Shop3DSA!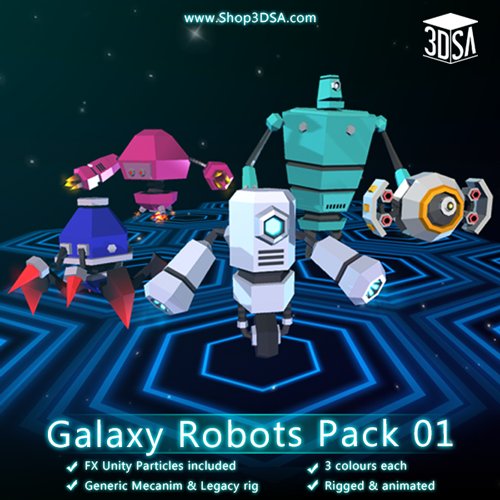 In Galaxy Series, the game assets are created with simplistic and minimal style using low poly models, clean and solid colors textures, and lighting. They are compatible with most of the game development. For example, mobile games, VR games, AR games, PC games, console games and etc. 
Unity package is included in this pack. So if you are using Unity game engine, it's even easier for you to use them. Simply import it to your game :) 
Original price is 29.50 USD if you buy them separately. Buy them together to get the discounted Price at 25.90 USD. Save 3.60 USD! 
Shop them here now!